Products Description
Shipping & Delivery
Discussion Group
After-sales service
Features:

Control 1 door, get in and out door by swiping card, or get in by swiping card and get out door by button

Door controlled : 4
Support 4 readers

Control of memory up to 20,000 user / up to 100,000 event buffers

Network communication via TCP/IP

Access control management software includes all-in-one-card management system, such as normal shift and multi-shifts time attendance management system; fixed ration dining management system; meeting attendance management system
Conventional function :

Offline operation

Real time supervision

Photo display when valid card

Mass storage

Flexible user privilege setup

Remote unlocking

Multi-user supervision

Quick setting

Convenience checking and query

Revisable and printable report form

Report can be exported to excel file

Multi ways access

Alarm for long time opening

Alarm for invalid card swiping

Alarm for unlawful entry

Unlocking at definite time

e-map
Professional function :

Interface locking

Intimidation alarm

Integrated fire control

Anti passback and anti tail

Interlocking

Multi-card unlocking

Emergency double locking

Indoor population checking

Unlocking based on internal and external validation
Specifications:
Access Control Board:
Communication

TCP/IP

Software Supportable Database

Access & SQL

Power Supply

Input: DC 12V, 4 ~ 7A

Power Consumption of Circuit Board

Less than 100mA

Quantity of Door & Readers

Up to

4 door & 4

reader

Input Format of Reader

Wiegand 26

bit

(All card reader with compatible protocol, such as Motorola, HID, EM, Mifare one, etc)

Door Opening Time Extending Setting

1 ~ 600 seconds (adjustable)

Max Quantity of Controller

N*256PCS (Remark: N denotes q ' ty of computer serial prot or q ' ty of 485hub port, support 256pcs ports)


Operating Temperature

-40°C ~ 70°C

Operating Humidity

10% ~ 90% RH, No Condensation

Quantity of Users

20,000 users

Quantity of Event Buffers (offline)

100,000 event buffers

Power Interruption Protection Measure

High speed memory, records never lose

Max Distance from Reader to Controller

100m (suggested distance: within 80m)

Alarm for Long Time Door Open, Unlawful Entry, Intimidate

Yes

Open door in remote distance

Yes




Inter Block

Yes

Anti Passback and Tail

Yes

Multi-Card Open Door

Yes

Open Long Time at Specified Time

Yes

Electronic Map

Yes

Locking Urgently

Yes

First Card to Unlocking

Yes

Unlock Based on Internal and External Validation

Yes

Keypad (card + password, super password)

Yes

Dimension

- approx. 160 (W) x 106 (H) mm
- approx. 7.3 (W) x 4.17 (H) inch
Power Box
Power

50 ~ 60 W (Support max 2-4 Card Reader and 1 access control board; Support max 3 electric bolt lock or 3 280KG magnetic lock.

Power Supply

- Input: AC 220V/230V
(This power supply is not suitable for the region where the standard voltage is below 200V, such as United States, Canada, Mexico,etc)
- Output: DC 11V-14V, 5A

Can be an external battery (

not included

) specifications

DC 12V/7A

Battery depletion protection voltage

9V

Dimensions

- Approx. 279 (W) x 234 (H) x 67 (D) mm
- Approx. 11" (W) x 9-1/4" (H) x 2-5/8" (D) inch
Connection Diagram: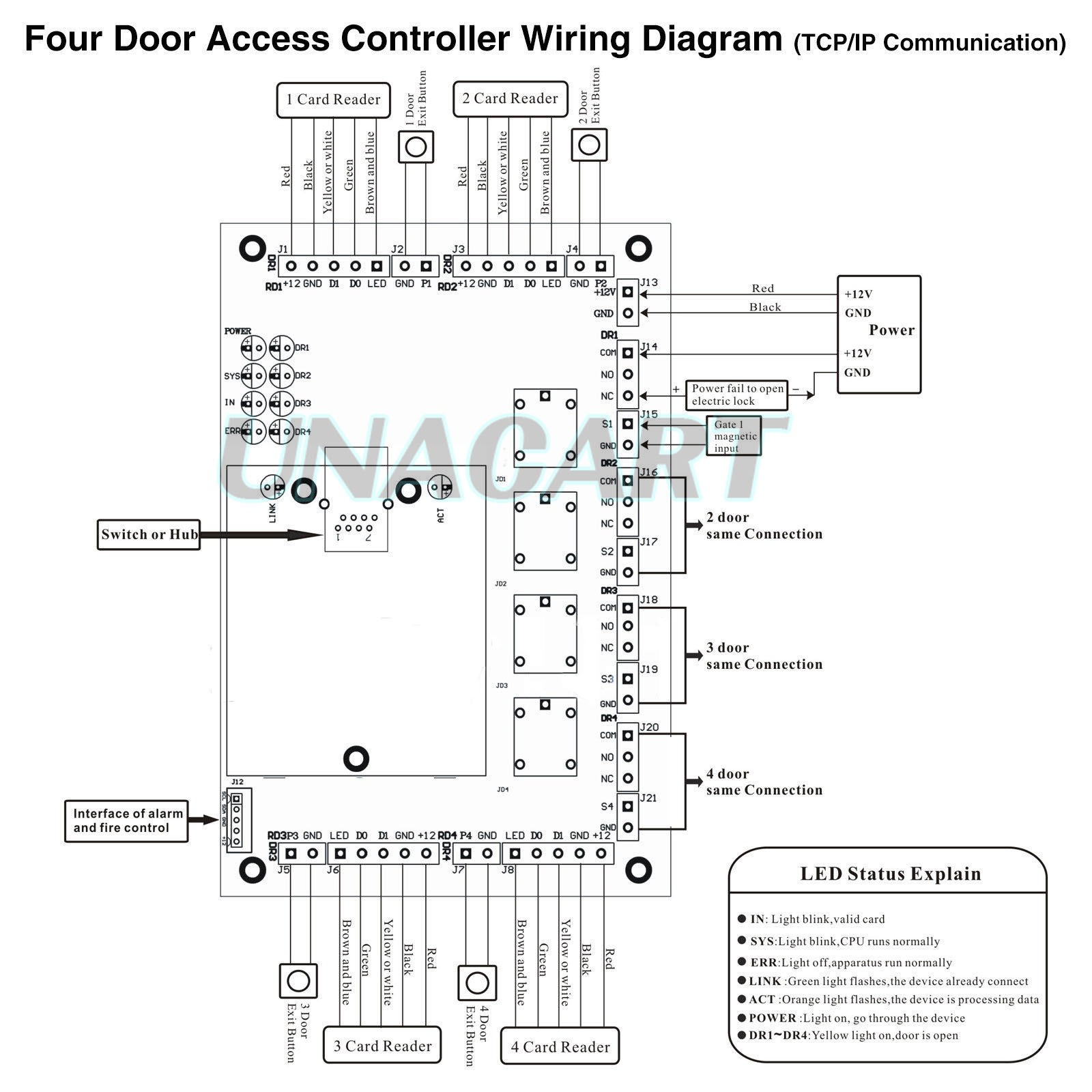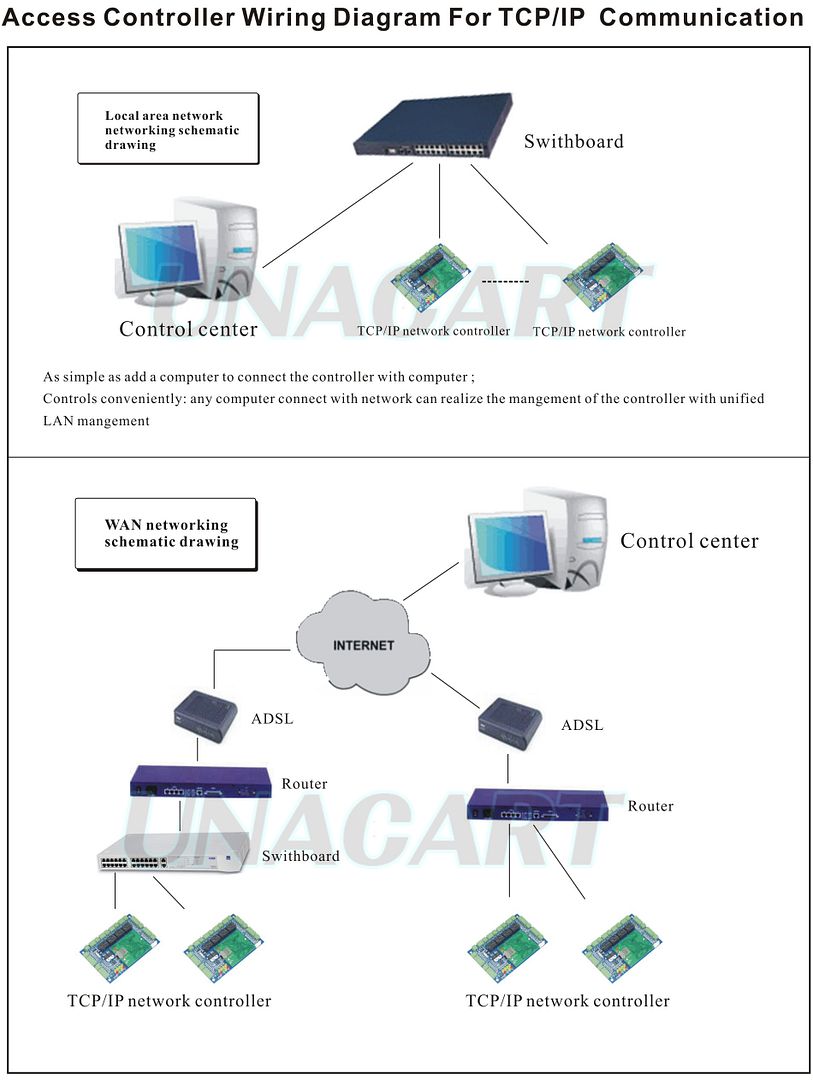 Package:
1 x Access Control Board for 4 Door

1 x Access Control Metal Box Power Supply (AC 220V/230V)

1 x Power Cable
Note:

"Exit button", "electric lock" are not included in this package.
Access Control Software View: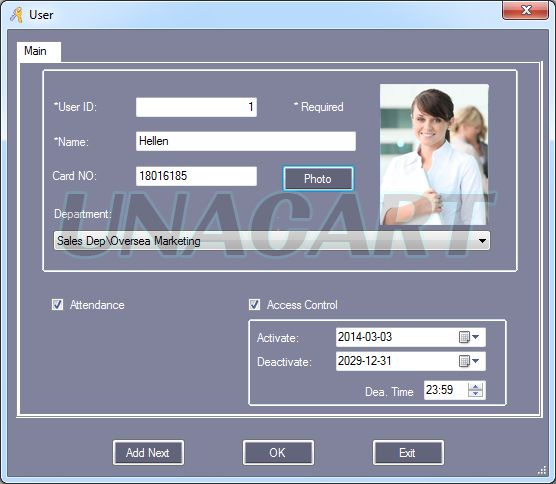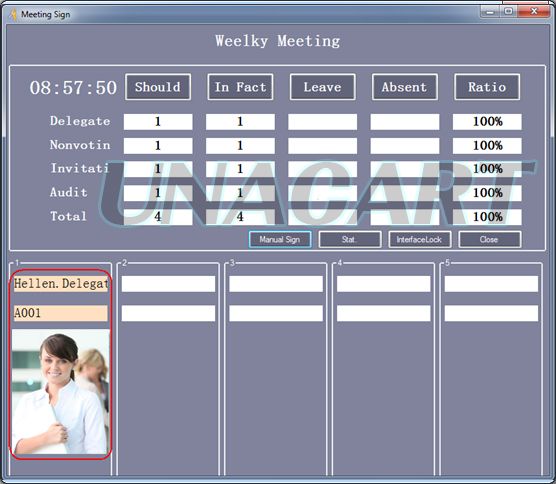 All goods are not marked are three packs of shops